With a Timely account, you can change the language on your public calendar in order to showcase your events in another language other than your Timely dashboard's language.
At Timely you can choose from 10 different languages to optimize your users experience.
To do so, navigate to Settings > General > Calendar language.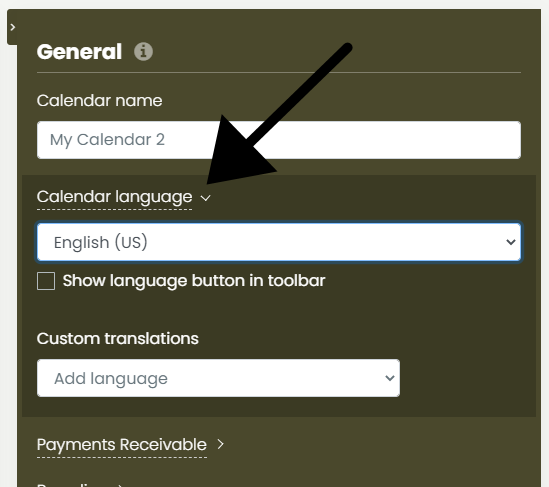 Click the drop-down menu under Calendar language, and select one of the languages available.
After clicking the Save button, the selected language will be applied to your public calendar.
Note that this option will not change the language of your Timely account dashboard.
If you would like your website visitors to be able to choose the language of the calendar, you can check the "Show language button in toolbar" option.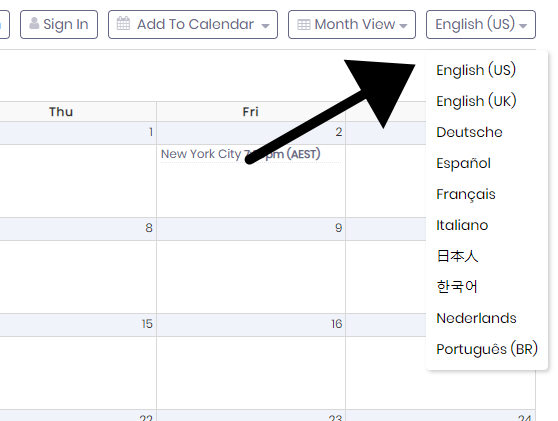 For more user guidance, please go to our Help Center. If you have any questions or need additional assistance, do not hesitate to contact us. Alternatively, you can open a support ticket from your Timely account's dashboard.