With a Timely account you can import feeds from Timely and other calendars (Google, iCal, ICS, Outlook, etc.).
Calendar programs allow you to export an iCalendar (.ics or iCal) feed URL. This feed URL contains event data (like times, dates, location, title, description, and time zone) in a standard format. Also each event has a unique identifier or "UID". When events are imported from an iCalendar, the source calendar uses an UID to determine if the event is new or has already been imported. If new, it then creates a new feed. If previously imported, then it updates the feed.
Read this user guide post to learn how to import events using an ICS / iCal feed URL.
1. Some calendars change the UID
In some cases, each time the feed refreshes, it updates and creates a new unique UID. In this situation, Timely application is unable to detect changes from the imported feed. Therefore, the events are updated again based on the source calendar.
What to look for?
Most calendars that can share their feeds will have a button that says either subscribe, export or share. Look for these keywords. Copy the url into the import feeds section of your calendar for a synced import or download the file to do a one time import.
For example: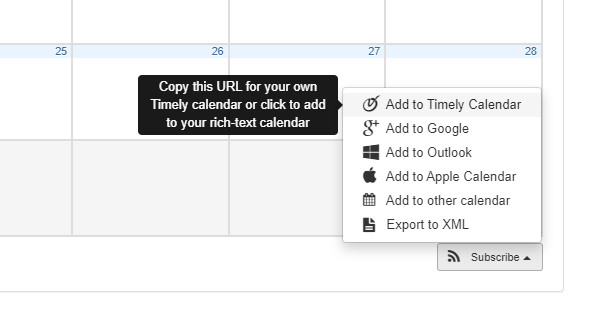 Additionally you can consult your software's documentation on how to export an .ics file. Here are some examples:
2. How do I Import an ICS Feed URL?
Go to your Timely account, navigate to Import Events > My Feeds and click on the green plus icon.


The feed will refresh hourly and will pick up any new events from the original calendar. You can automatically assign the feed to one of your categories or tags. When you are done, make sure to click Update!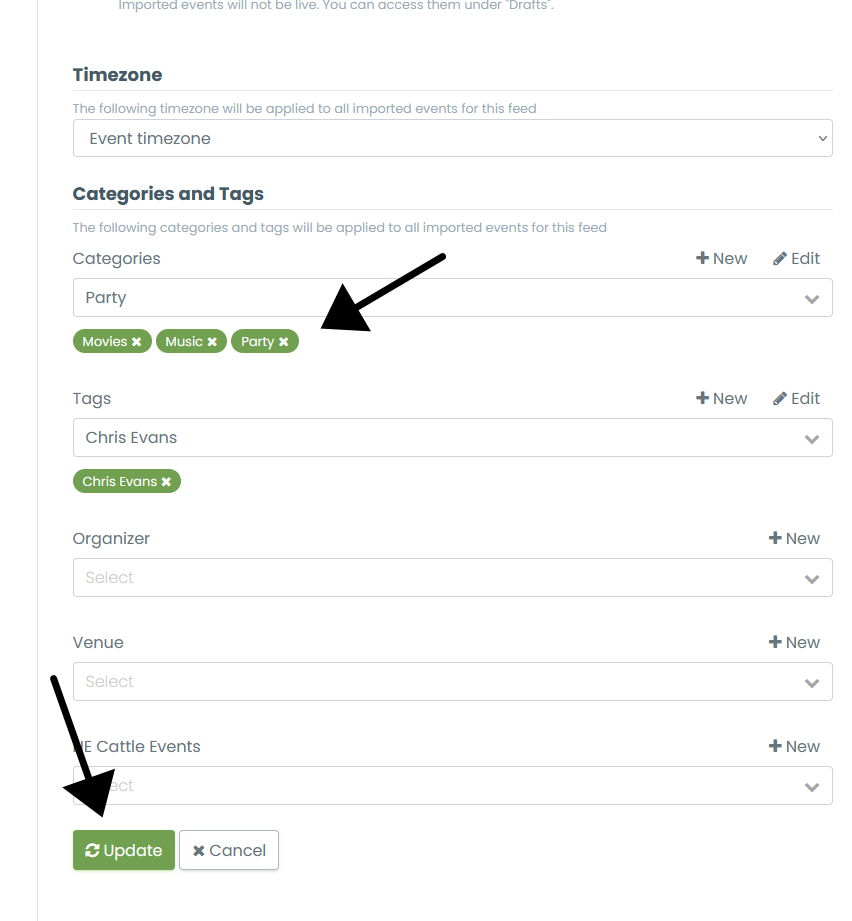 For more user guidance, please go to our Help Center. If you have any questions or need additional assistance, do not hesitate to contact us. Alternatively, you can open a support ticket from your Timely account's dashboard.