Nowadays, it can be very hard to keep track of your audience's interest and social media performance. Creating new posts, and adapting to each platform can be time-consuming and demanding when other tasks need your full commitment. Anticipating our customers' needs, Timely offers native integrations to make social media posting a breeze. In this post, you will learn how to post events on LinkedIn automatically.
1. Automated Social Media Tasks
Even though social media platforms have different post formats and marketing approaches, you don't need to work continuously in your event promotion for all of them. Social media automation tools can help you publish event content on several platforms at once. Indeed, they allow you to post content without needing to log in into your account and copying all the information to publish one by one.
When you use Timely software to post events online, you can also count on native integrations to optimize the publishing of your events on social media, such as Twitter, Facebook and LinkedIn.
2. Authorizing Timely to Post Events on LinkedIn
LinkedIn is the most popular social media for business you can find. By sharing your business events with your connections, you can improve your segmented network and promote your business events with people who share the same interests as you. This is how you can post your event on LinkedIn:
On your Timely dashboard, click on the Distribution item on the main navigation menu;
Then, click on the LinkedIn submenu;
When on the LinkedIn page, click on the Connect to LinkedIn button. If you're not already logged in to your LinkedIn account, you will need to log in before clicking on this button.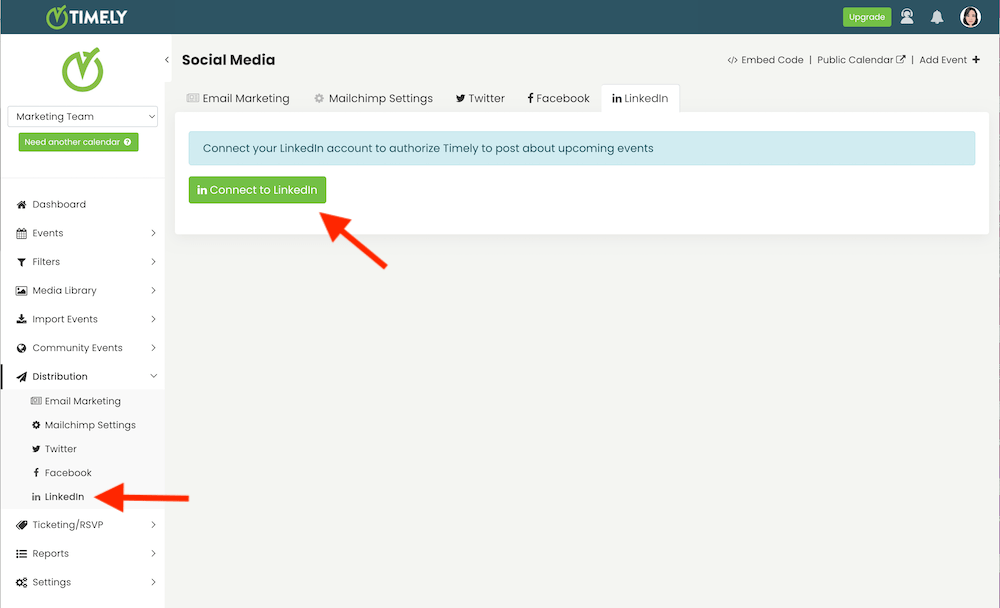 The LinkedIn authorization page will open on the screen. Next, you will need to click on the Allow button to authorize Timely to post events on LinkedIn on your behalf.
3. Setting Up LinkedIn Automation
Once you authorize Timely to access your LinkedIn account, you will be redirected to your Timely dashboard to set up your automation. If you manage more than one LinkedIn profile (for example, personal and company profiles), the first thing you have to do is to select the applicable one.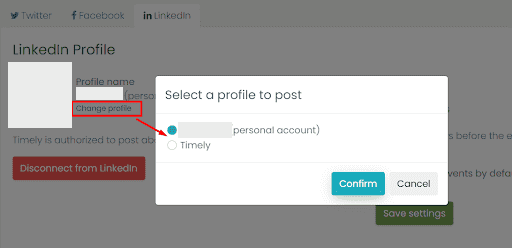 After confirming the LinkedIn profile, you will see a new page on the screen where you can schedule your upcoming events posts on LinkedIn. The automation allows you to decide how many days and hours before the event starts you want the software to post event on LinkedIn on your behalf.
If you only want to publish specific events on LinkedIn, you can do that. On the event creation page there is a Social Media option. There, you can check the box to post events on LinkedIn automatically.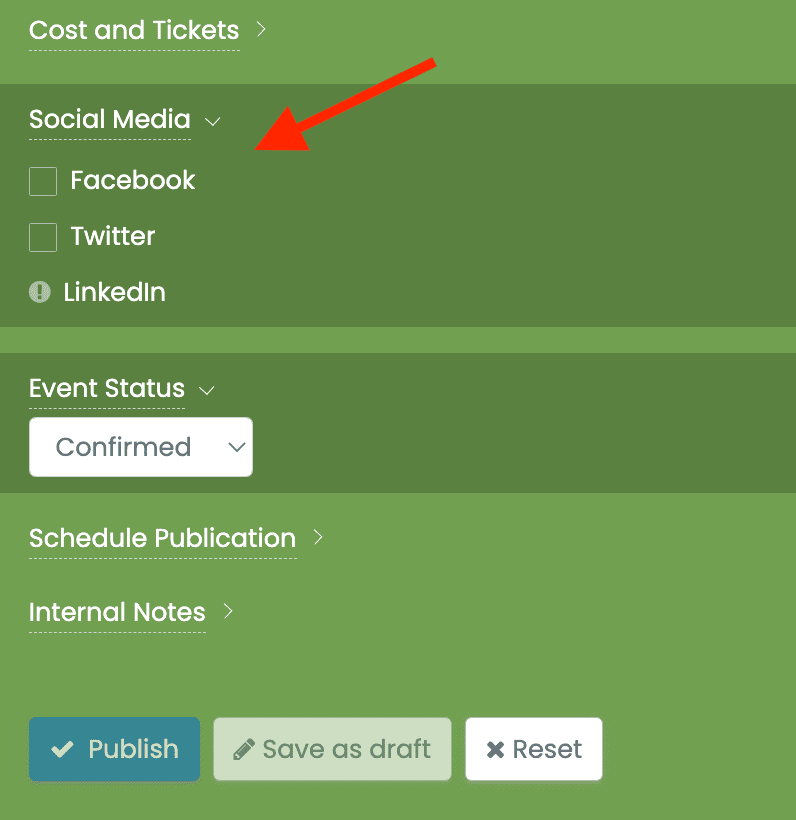 4. Event Post Preview on Linkedin
Timely event software is the perfect match for your LinkedIn social media and network posts. After setting up the automation, Timely will post events on LinkedIn automatically, on your behalf. The posts are beautiful and clean and will certainly look perfect on your feed.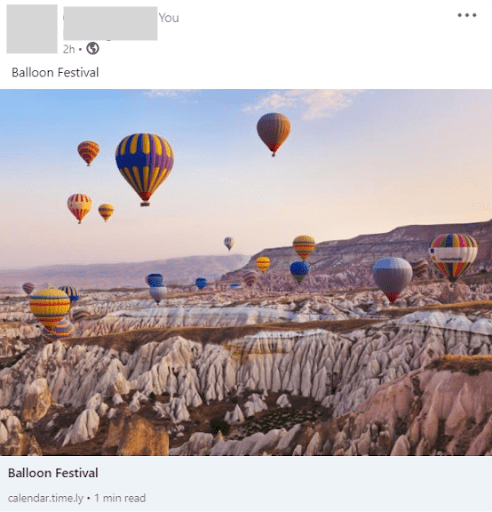 For more user guidance, please go to our Help Center. If you have any questions or need additional assistance, do not hesitate to contact us. Alternatively, you can open a support ticket from your Timely account's dashboard.