If you are a Timely customer, whenever you make a payment to us, you get a receipt with details about the transaction. For example, the amount paid, the date of payment, your subscription plan, and any extra charge. In this article, you will learn how to read invoices and understand charges related to your Timely account.
Before you begin
This article is for clients who have a Timely Event Software (Journey) subscription. If you have any legacy product (e.g. Timely Trek Calendar App or WordPress Add-Ons), contact us.
Please note that you must be an Account Admin to do the steps described in this article. If you don't have an Admin role, contact the Admin of your account.
If you need help finding your invoices, please read the article How to View and Download Invoices.
Reading Invoices
Invoice and Payment Details
On the top right corner of your invoice, you can will the invoice number, the day the invoice was billed, and the due date. It will also show the amount paid and the currency.
Subscription Details
The body of the invoice will show how long your subscription is for, either annually or quarterly depending on your agreement with Timely. The price will show the amount of your subscription plus any applicable taxes.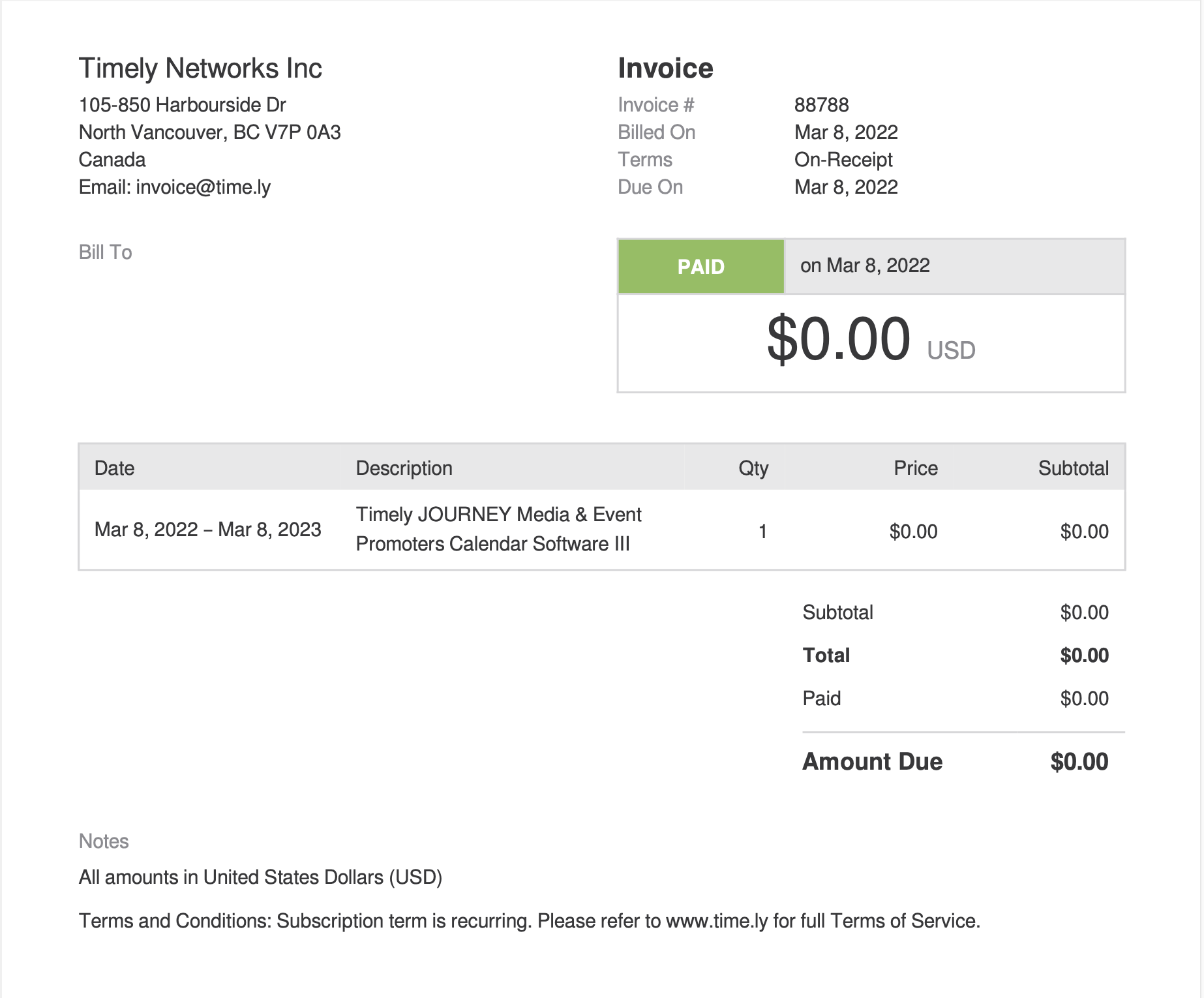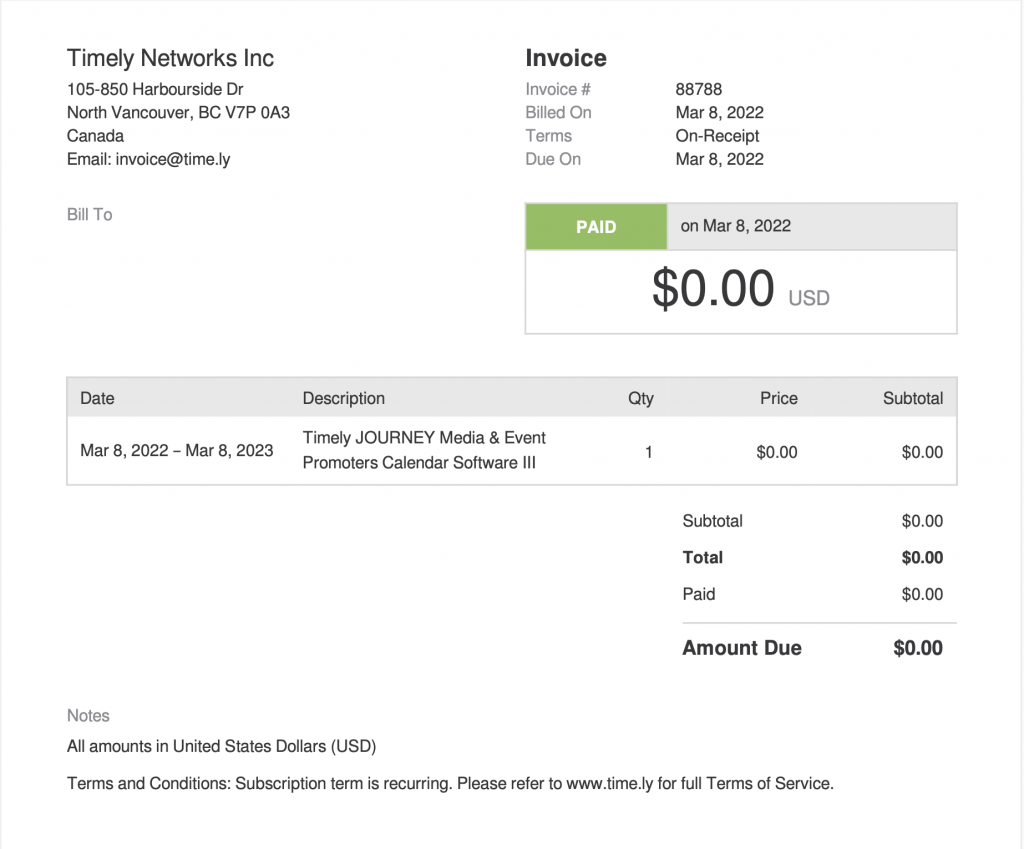 Transactional Fees
Clients that have RSVP / Tickets included in their plan may incur in transactional fees based on their usage of our event registration, ticketing or booking platforms. In this situation, the body of the invoice will show how many of these transactions you conducted during the month. Usually, transactional fees are charged monthly.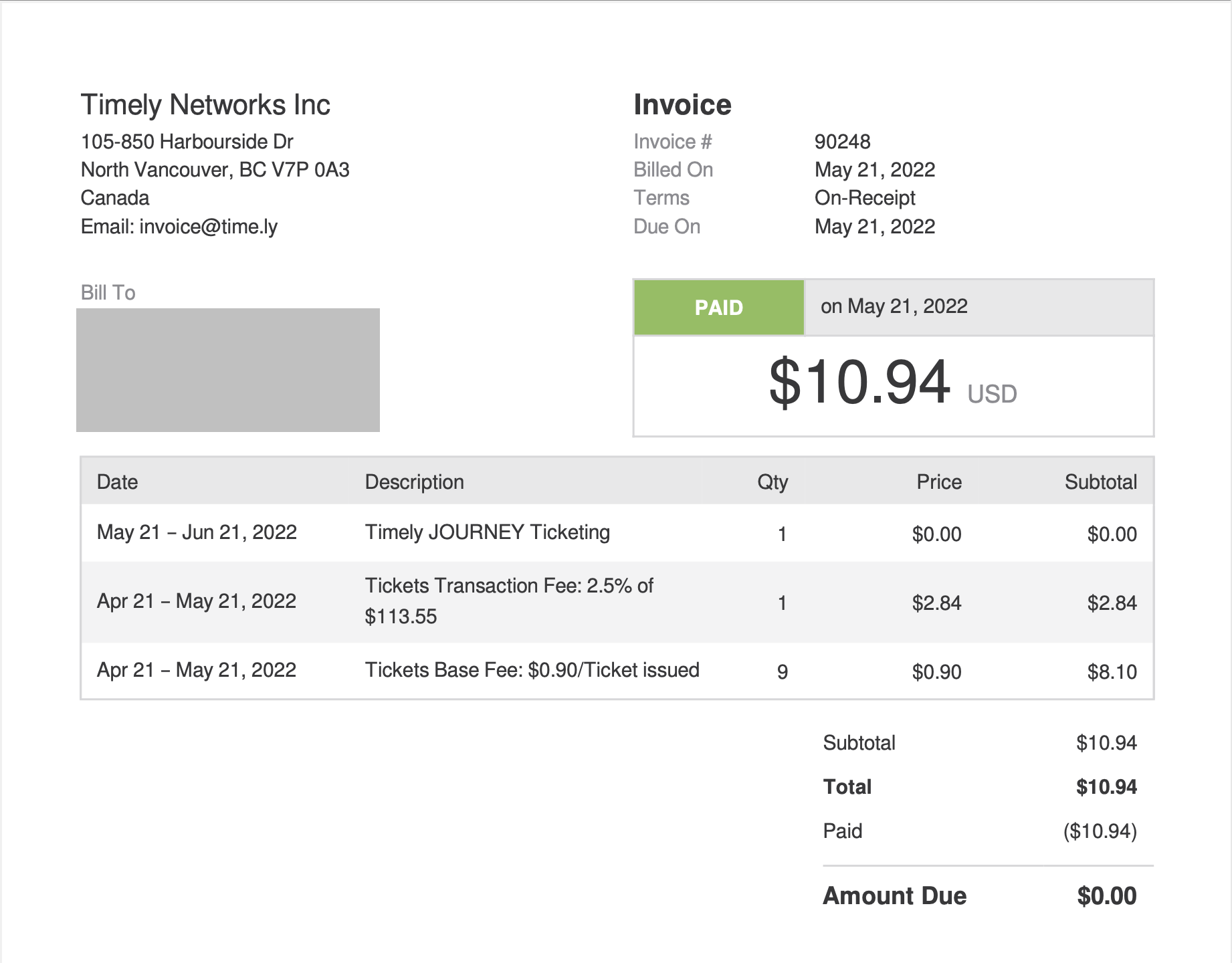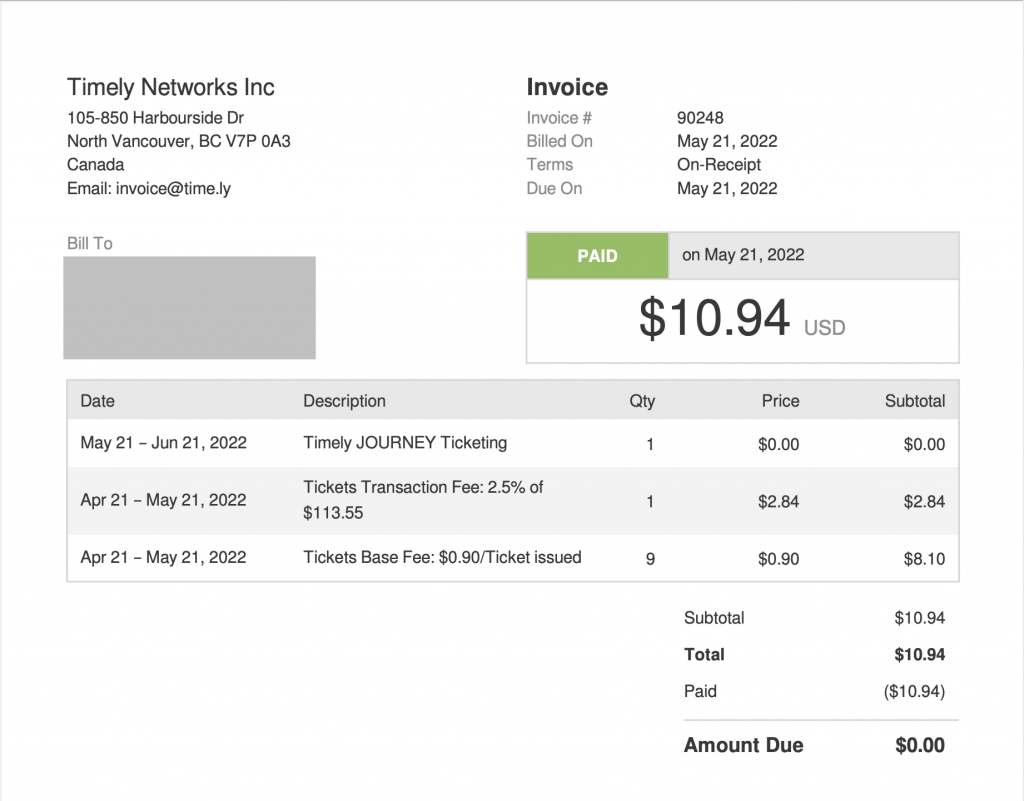 Additional Charges
Depending on your agreement with Timely, you plan may include additional charges, such as additional users, submitters, events or calendars. If that is the case, the body of the invoice will show how many extra users, submitters, events or calendars you have, and you will be charged on a pro-rata basis.
For more user guidance, please go to our Help Center. If you have any questions or need additional assistance, do not hesitate to contact us. Alternatively, you can open a support ticket from your Timely account.