With Timely event platform, you can offer advertisement placements and transform your events calendar in a revenue generating machine. By enabling an integrated event submission form and creating your own event ad offerings, you can charge people a fee to perform specific event advertisement actions. In this post, you will learn how to sell advertisement placements with Timely's Event Ads feature and monetize your audience.
1. Steps Prior to Activating Timely's Event Ads Feature
Timely Event Ads allows you to sell advertisement services directly from an event submission form integrated with your calendar of events. You can offer many types of event advertisement packages, from free to paid services. For example, you can charge people to display their events on your online calendar, highlight them as featured events, or post them on your social media channels.
Before activating the Event Ads feature, since you will be using Timely event management software to receive online payments for your event advertisement services, you will need to connect a payment gateway to your Timely account. To do so, go to Settings<General<Payments Receivable, and add your PayPal, Stripe or Square account.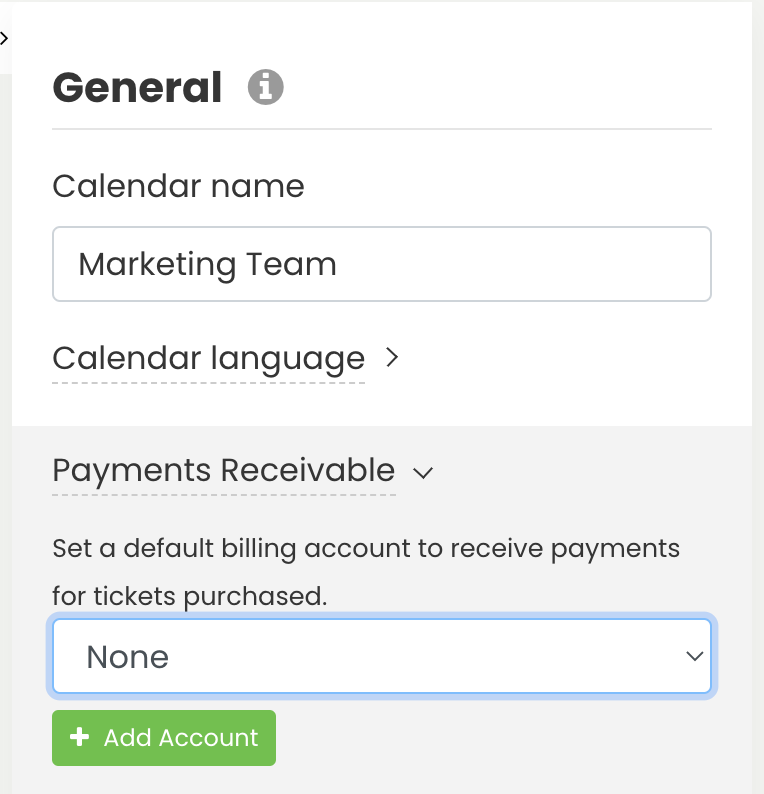 In addition, you will need to set up your event submission form, allowing others to submit their events for publication in your online calendar. Simply go to Community Events<Settings. Then check the box to enable event submissions form, and click on the Save button. This form will be used to promote your event advertisement services.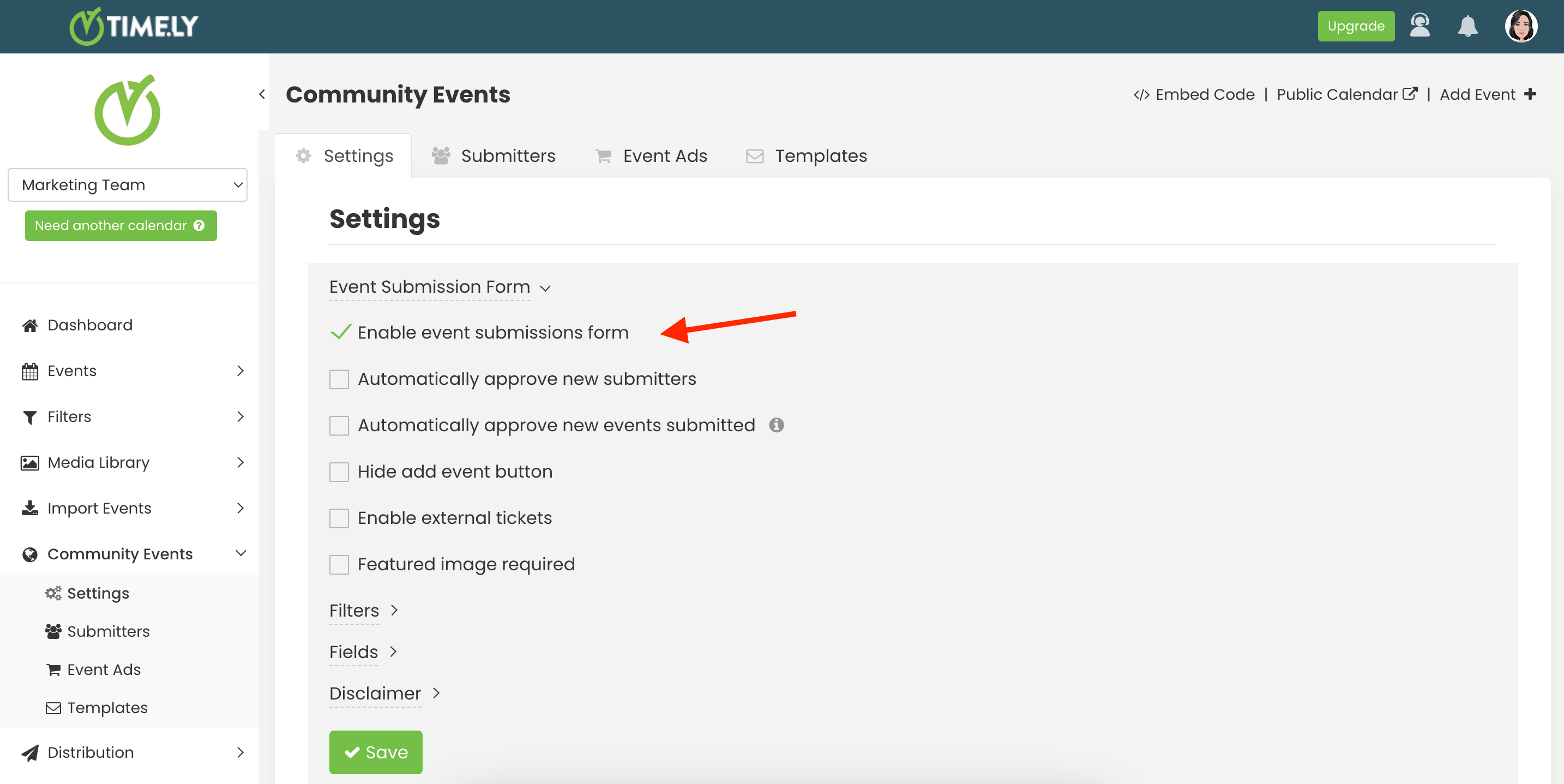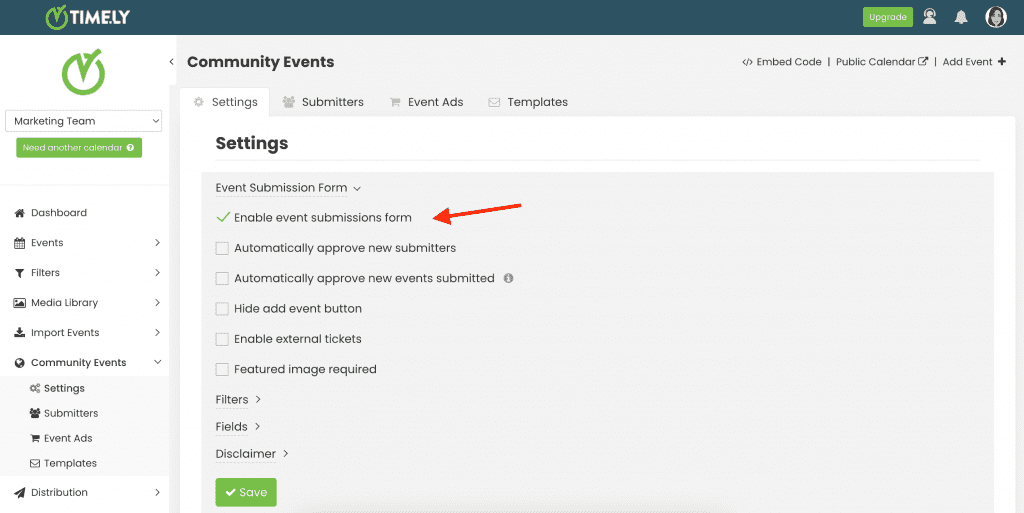 2. Setting Up Event Ad Services
After the initial steps described above are completed, you can go ahead and create your Event Ads offerings, as follows:
Log in to to your Timely dashboard.
On the main navigation menu on the left, click on Community Events.
Click on the Event Ads tab, and you will see a new page where you can create your event advertisement services.
Click on the Add item button to add a new event ad service.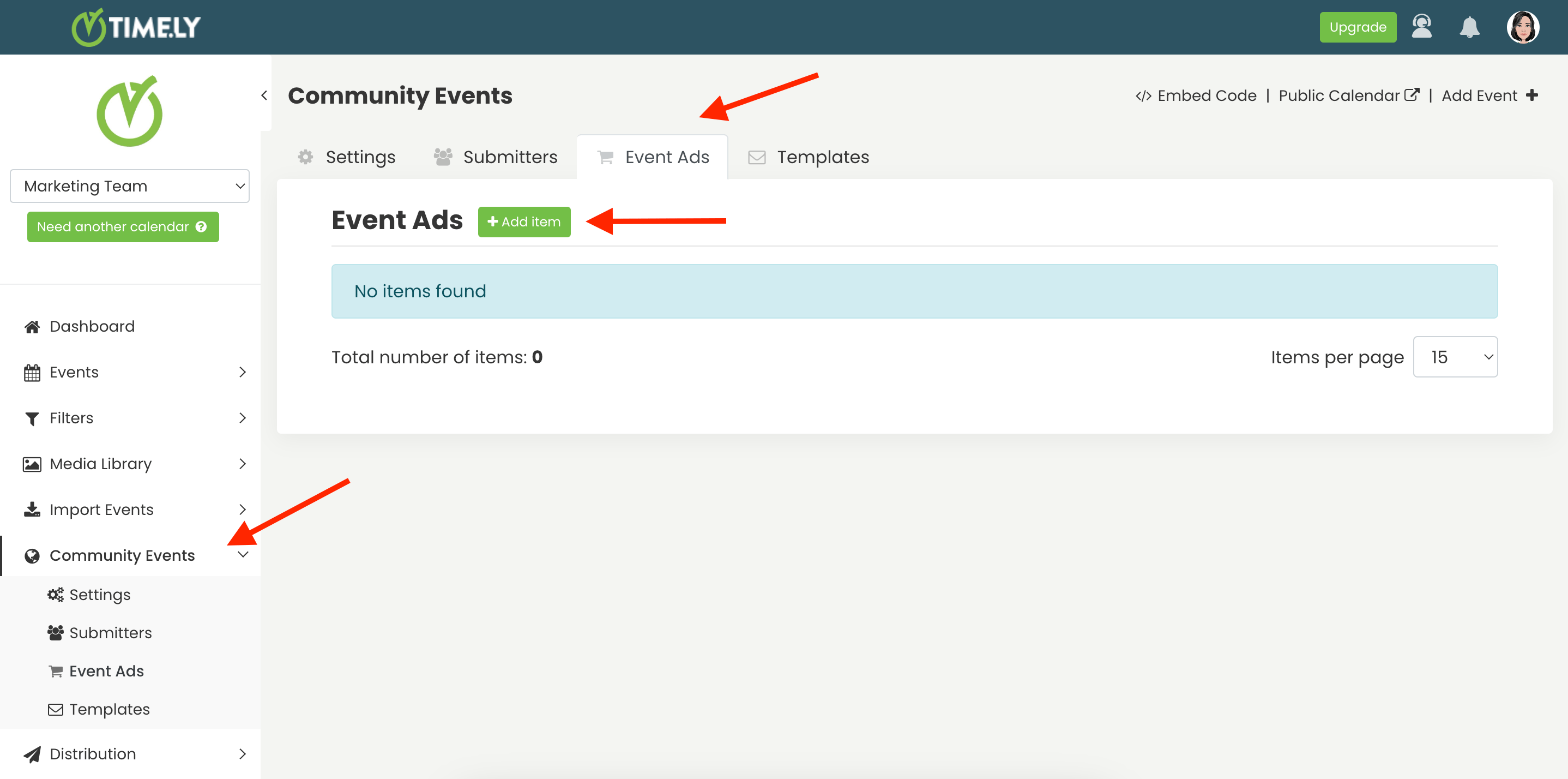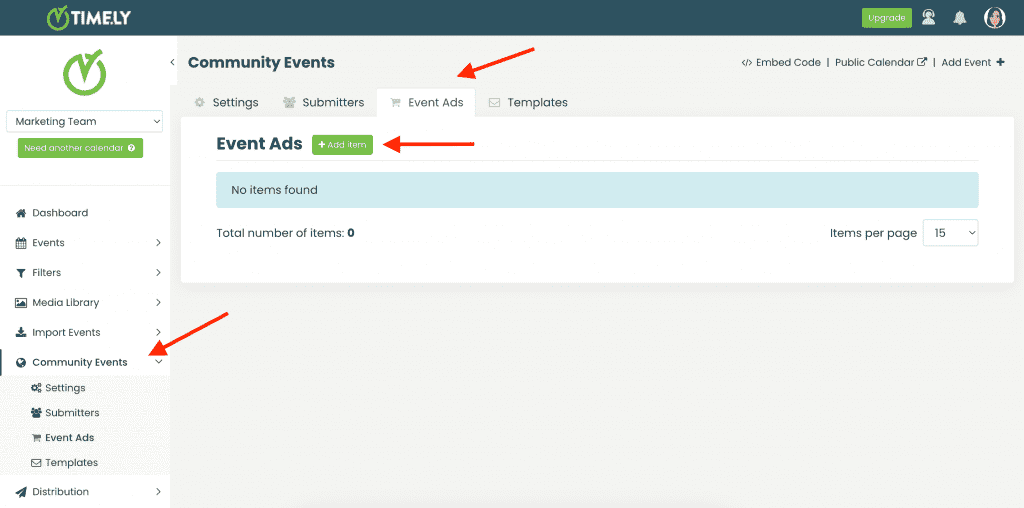 A new section will open on the right side of the screen with fields for you to fill out. Add all the information about the advertisement service you're offering. You can add title, description, product type, quantity of upcoming events, price and tax options.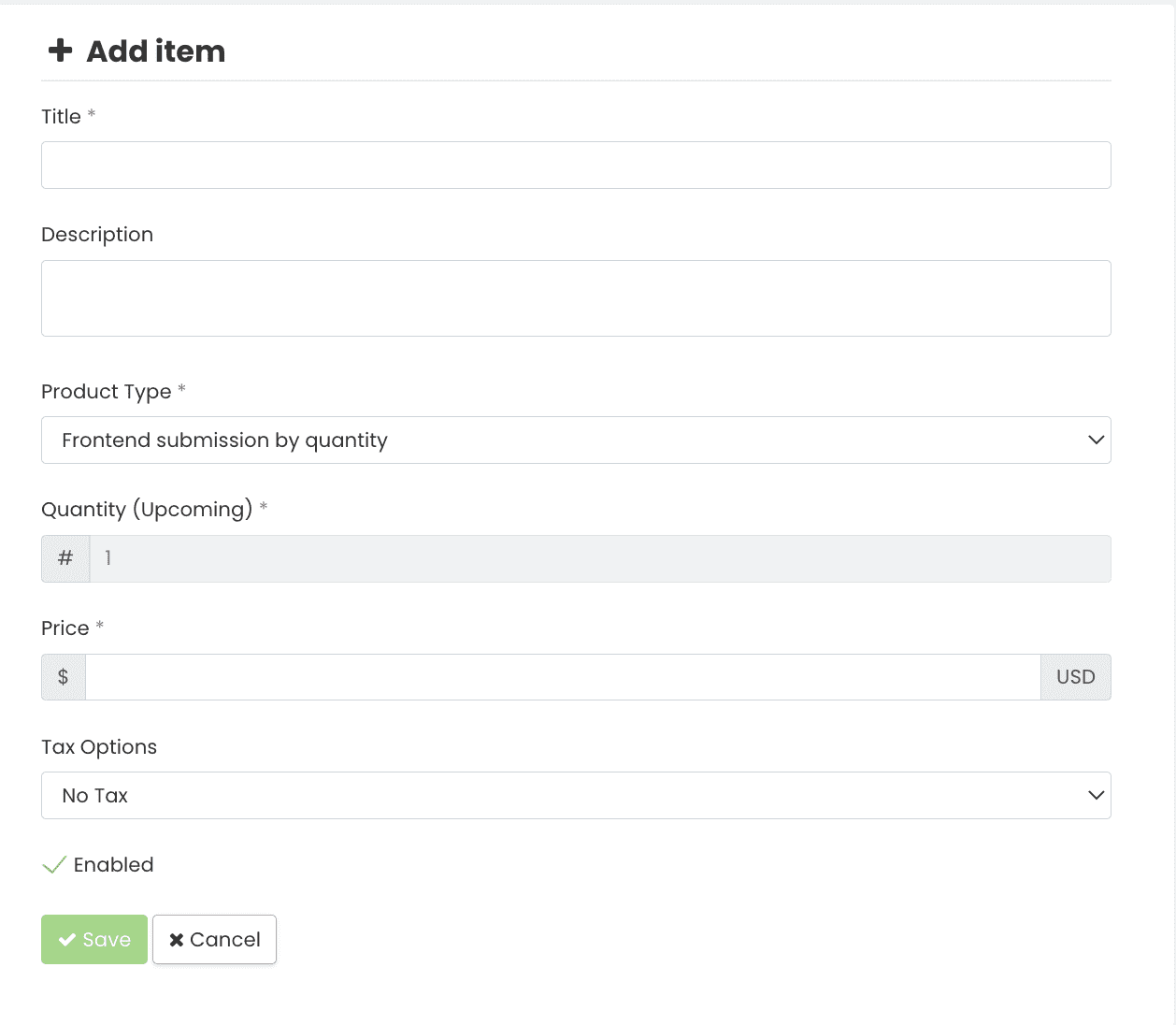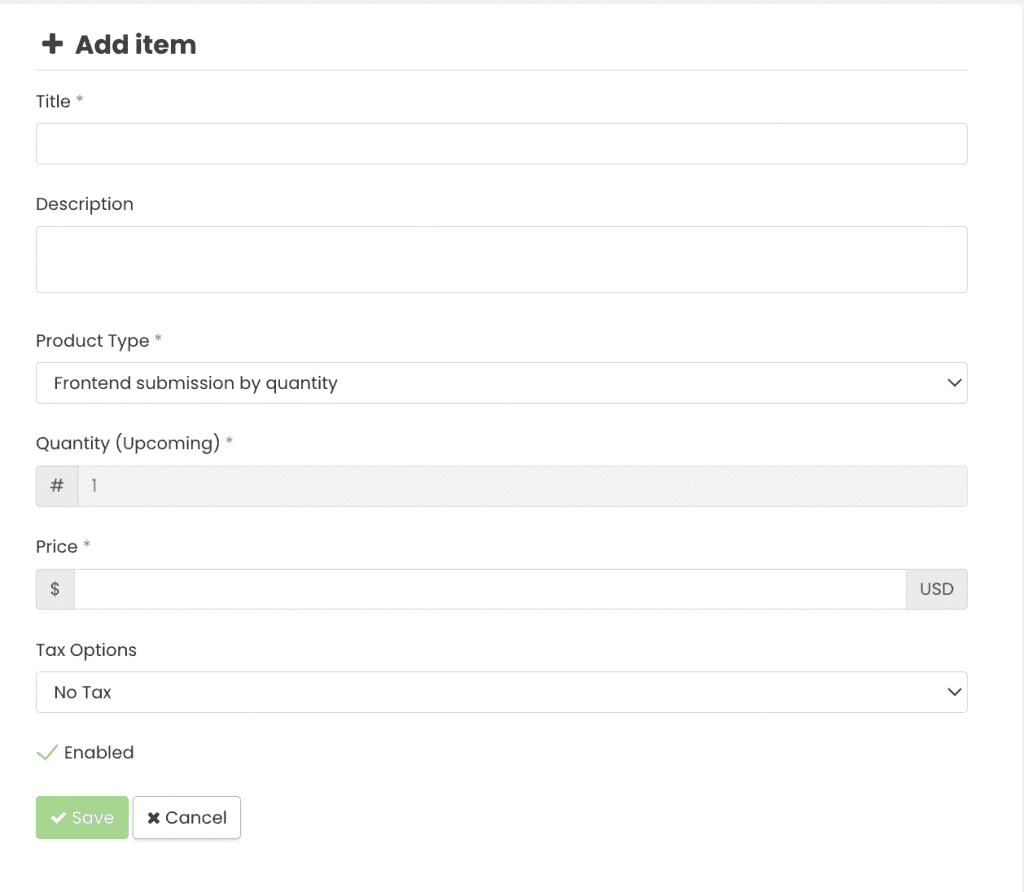 Once you complete all the information, check the enabled box and save your Event Ad product.
You can edit these options at any time. Also, there are no limitations to the quantity of event advertisement services you can offer.
3. Promoting your Advertisement Offerings to your Audience
Once you have created and enabled your Event Ads, every time someone goes to your online calendar to submit an event for publication they will see all your event ad options at the end of the submission form. All your submitters need to do is choose which advertisement option they want.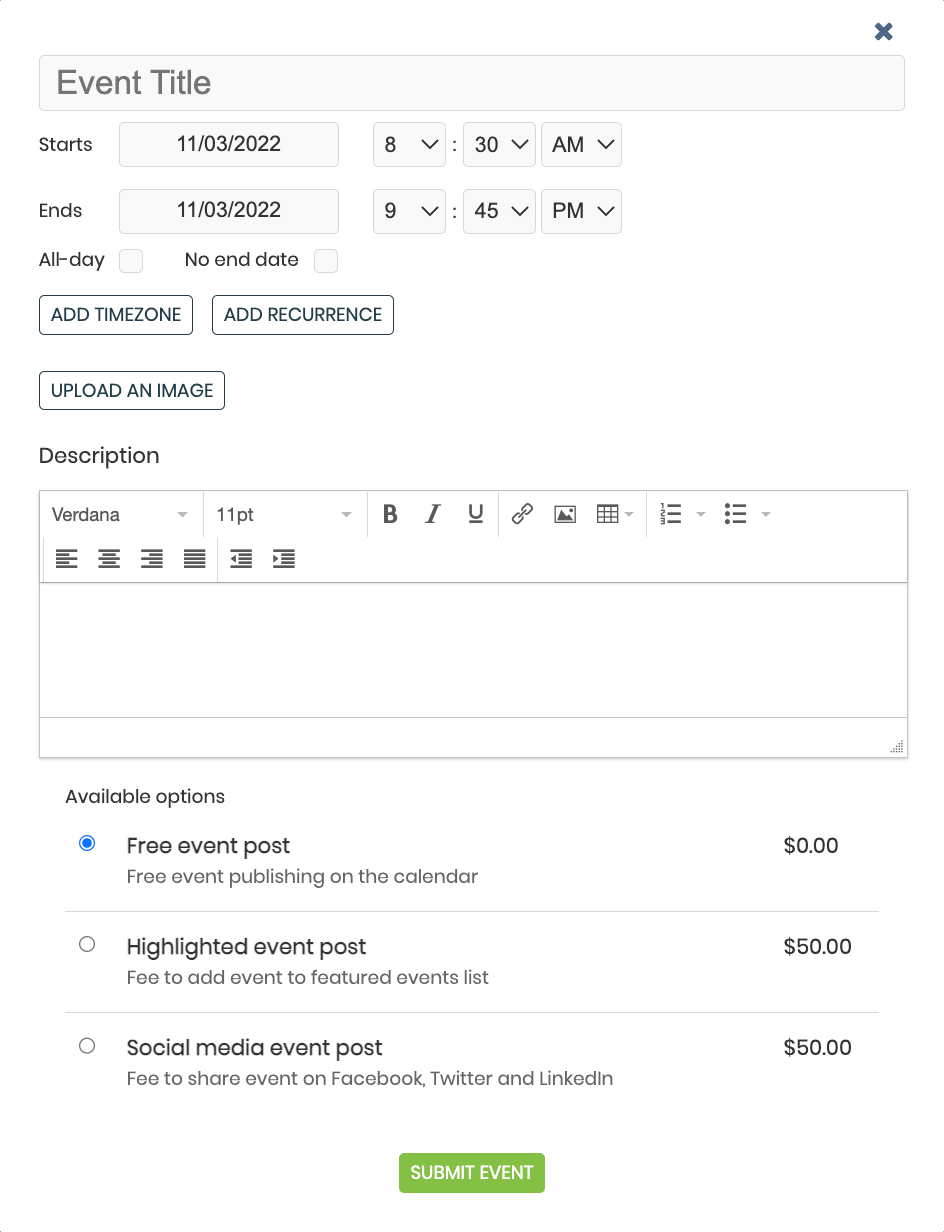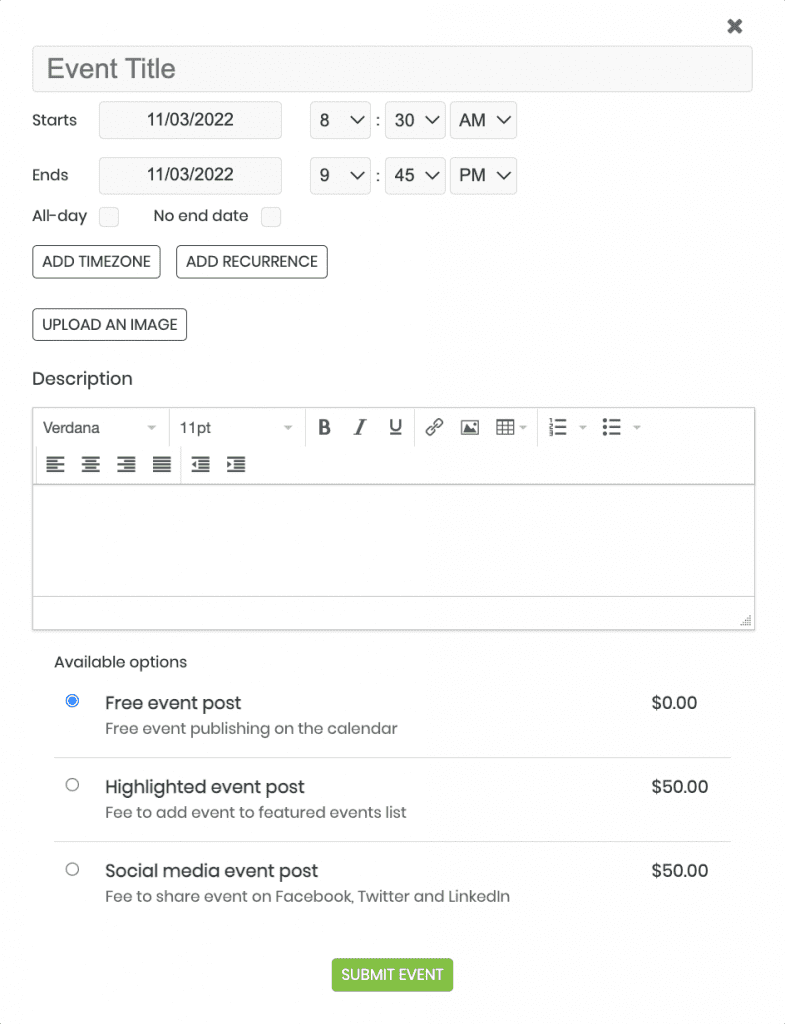 If the option chosen is a paid one, they will be redirected to the checkout page to complete their transaction.
4. Managing your Event Ads Payments and Invoices
In addition to selling event advertisement placements in your events calendar, Timely event management system also generates professional invoices for each payment received, automatically.
Managing your advertisement services invoices is easy. Just head to the Invoices tab on the Ticketing menu. Then, filter by order type to see all your Event Ads invoices.
For more user guidance, please go to our Help Center. If you have any questions or need additional assistance, do not hesitate to contact us. Alternatively, you can open a support ticket from your Timely account's dashboard.