With a Timely account and Timely event ticketing plan or ticketing add-on, you can easily add additional information to tickets, RSVPs, emails and PDF templates. This feature is useful for many clients, in particular for those who host online events and want to send the event link to attendees in an automated way. Learn all the steps below.
1. Adding Additional Information to Tickets and RSVPs
You can add any additional information using the "Extra information" field. This can be a website, further instructions, or an Online Meeting Link that will be displayed in the ticket or RSVP and can also be used in the Email or PDF Templates.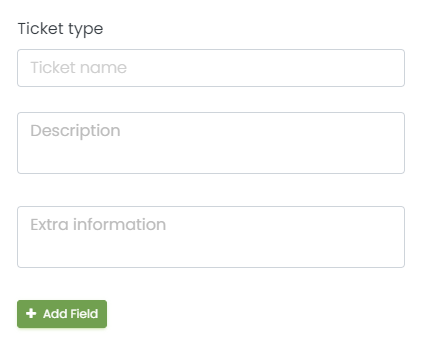 When your attendees register for your events, they will receive the event ticket with the additional information you entered in the box.
2. Including the Extra Info to your Email and PDF Templates
Additionally, you can add the additional information to your email and PDF templates. You do that by using the dynamic field extra information in your email template. Please note that you need to add the information in the extra information field in your ticket, as explained above, prior to setting it up in your email and PDF templates.
To illustrate, we will use the Ticket PDF Template that already contains the extra information. Go to Settings> Templates> Ticket PDF Template> Edit. The "Extra Information" is a dynamic field you will find at the Body of the template and you can change the place where it will display in the ticket PDF that is sent to your customer when buying a ticket. This field is also on the default template for the RSVP PDF Template. And you can add the dynamic field everywhere else on Email Templates.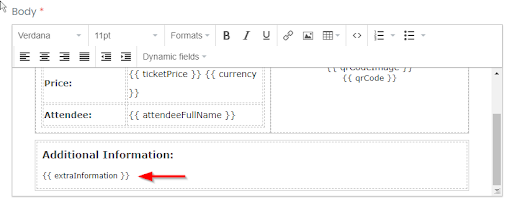 For more user guidance, please go to our Help Center. If you have any questions or need additional assistance, do not hesitate to contact us. Alternatively, you can open a support ticket from your Timely account's dashboard.