With Timely Event Ticketing Platform or Ticketing Add-On, you can easily provide your customers with a standard event ticket document that they can use to enter your event. In this post, we'll teach you how to generate and manage event tickets for both free and paid events.
1. What are Event Tickets?
Sometimes called admission passes or vouchers, event tickets are most commonly recognized as the document received by attendees when they register for an event. Tickets usually contain information about date and time, venue location, door times, and other pertinent information to the attendees.
Tickets typically come in the form of paper, plastic or cardboard cards. However, paperless and contactless ticketing options, like mobile tickets, are becoming more and more popular. These usually contain a QR code that can be scanned for identification at the designated location for entry, which speeds up the event check-in process.
Event tickets are an important component to any event and serve several important purposes. For example, controlling who can attend the event, generating revenue, and increasing attendance through incentives such as early-bird specials.
2. Generating Professional Event Vouchers
Sending professionally looking event vouchers to people who register for your events can certainly reflect well on your business. Customers may consider your organization reputable because of your standard event ticket, and to how fast they receive it after making the purchase.
One of the best things about using Timely event ticketing platform is that you don't need to manually generate tickets for each event registration. Our system auto generates event vouchers for you, and display relevant event information without the need of manual intervention. Tickets are sequentially numbered and have their own price, stock and SKU.
Moreover, your guests receive an automated email with their event tickets attached, which they can download or print out.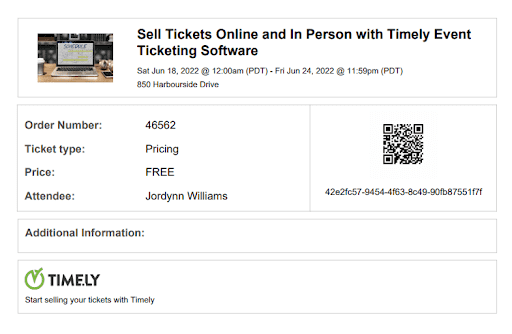 Depending on your plan, you can customize your rsvp and event ticket template to match your brand or audience profile. You can also customize the email confirmation template your customers receive after after payment or registration is confirmed.
3. Managing Event Tickets
Besides auto generating tickets, Timely event software allows you to review and manage all your admission passes from a single place. To do that, just follow the steps below:
First, login into your Timely account.
On the left menu, click on Ticketing / RSVP, and then go to the specific tab.
In both cases, a new page will load where you can see filters to search all your event tickets.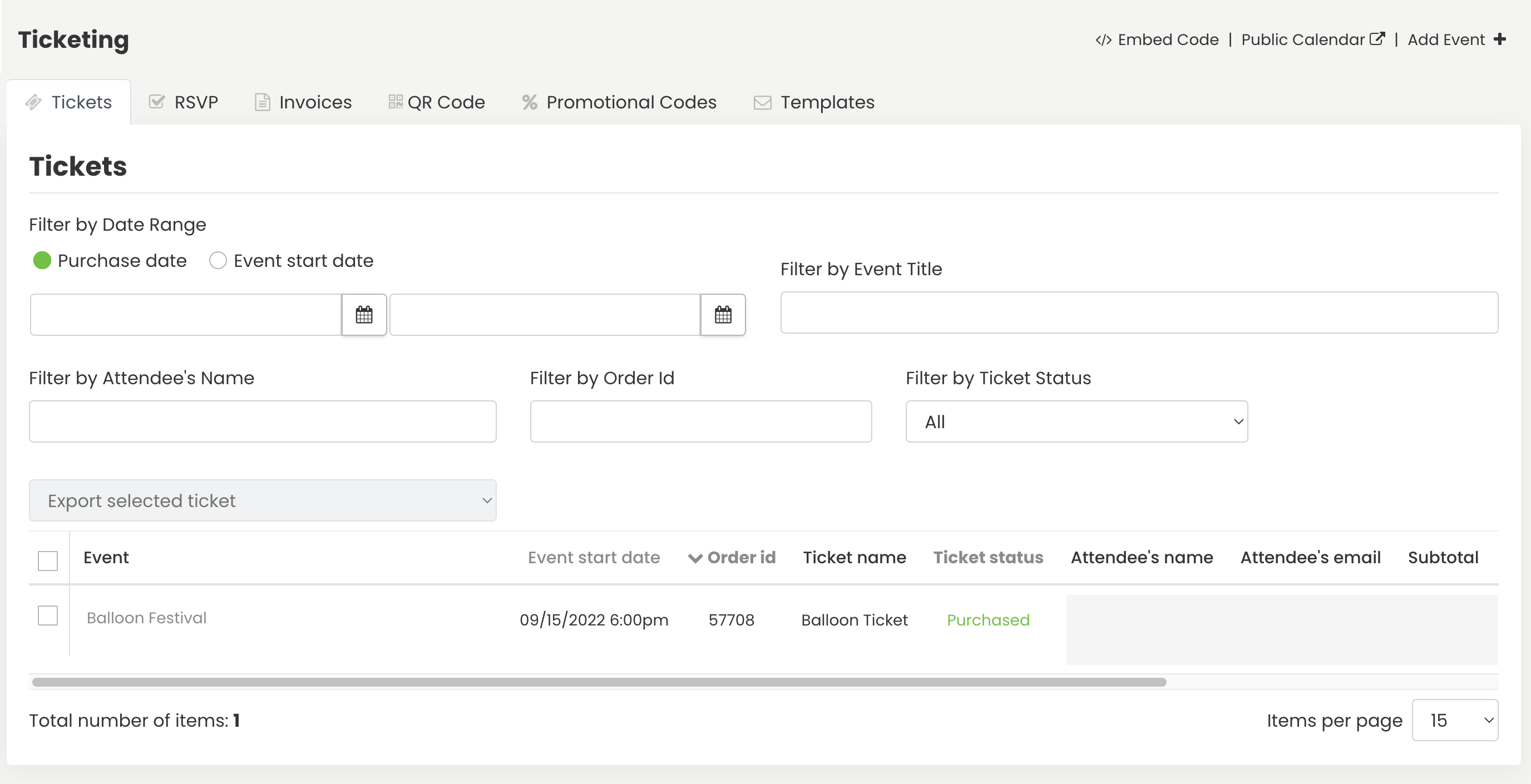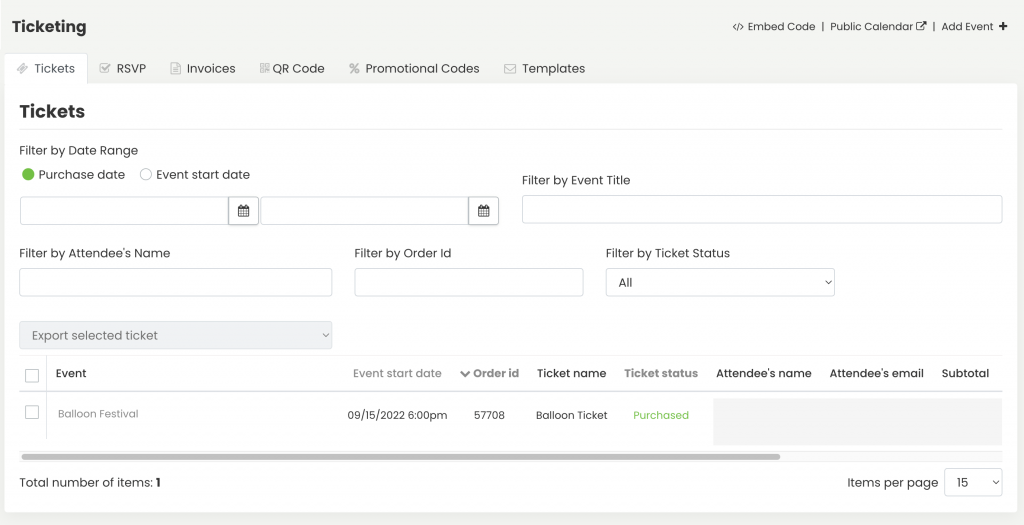 You can search for individual vouchers using any of the following filters:
Date range (purchase date or event start date)
Event title
Attendee's name
Order ID
Ticket type
Ticket status
Hover over the mouse over the selected admission pass. You will be able to download individual vouchers, as well as cancel or refund them with one click.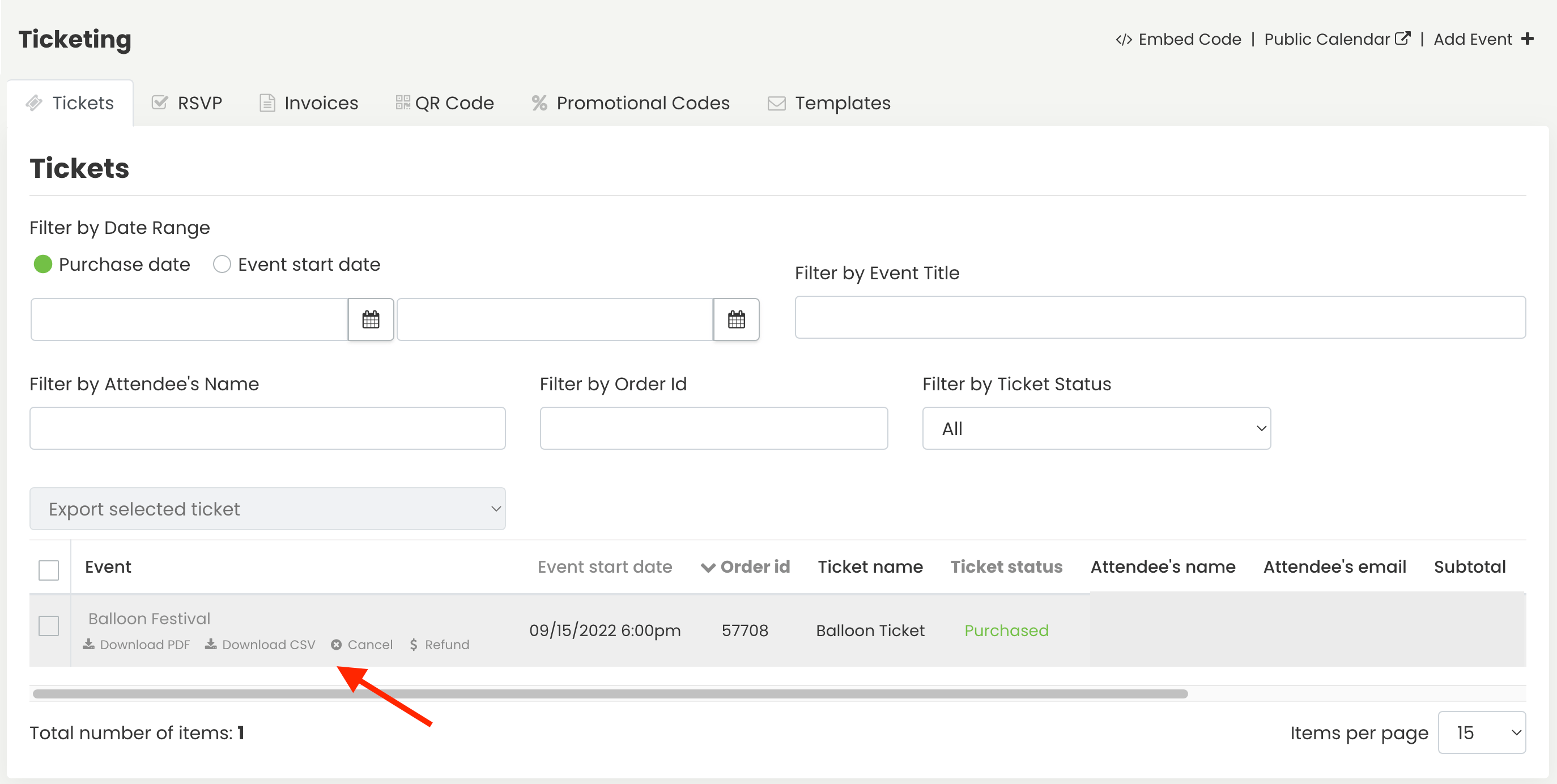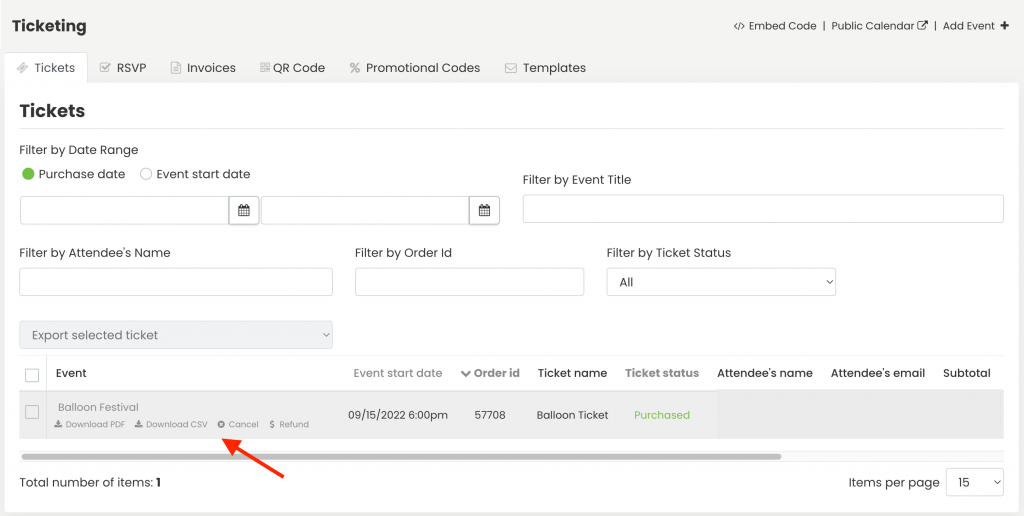 You can also select several event tickets at the same time, and export them all at once in bulk.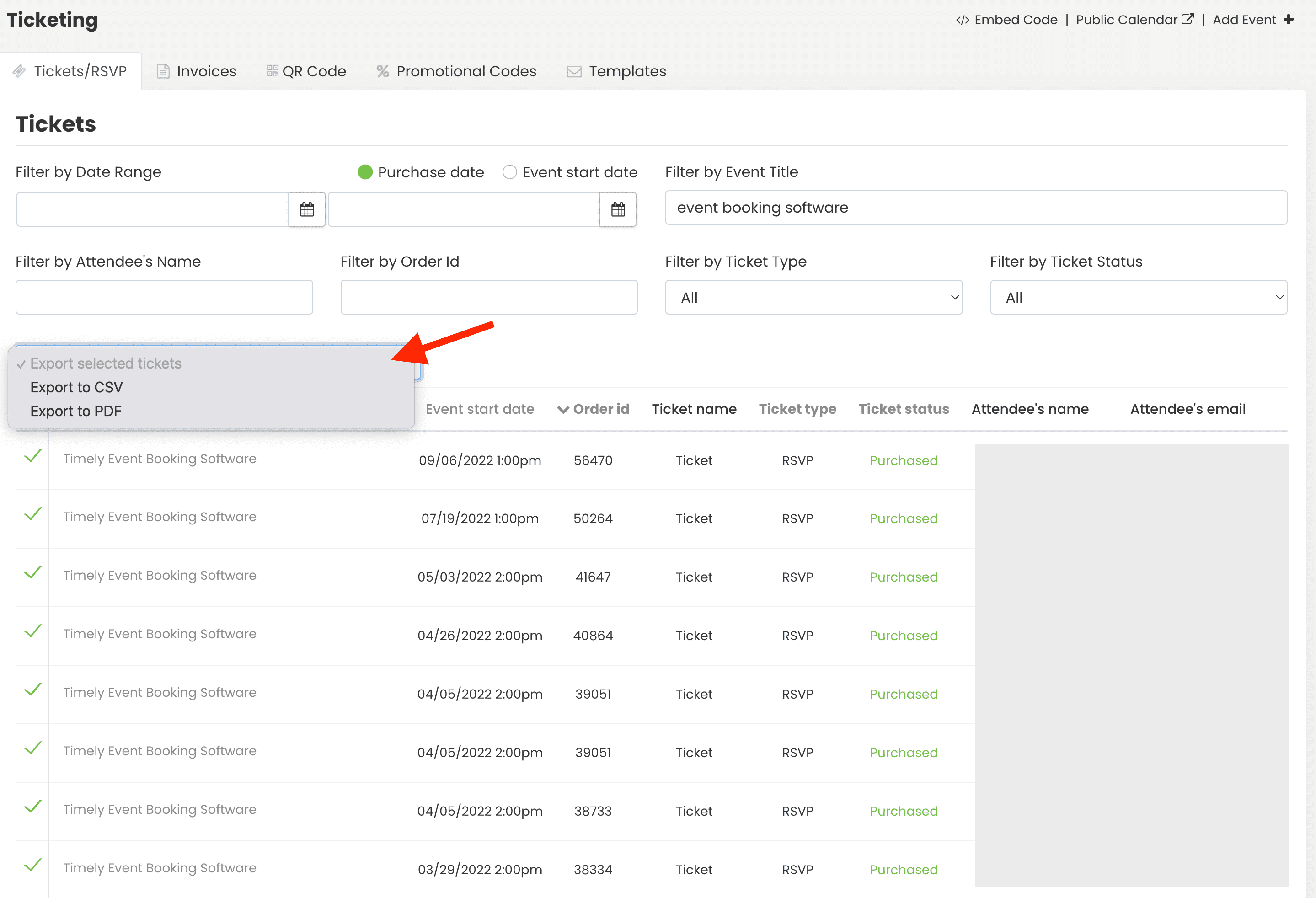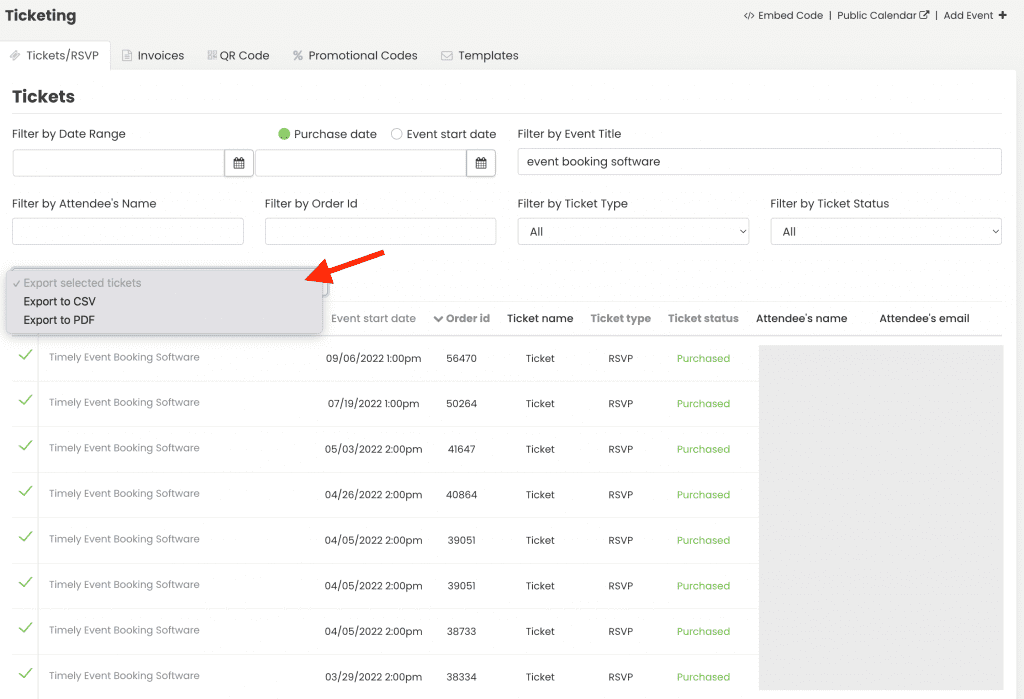 After downloading the admission passes in the desired format, you can open the file for more details about the purchased tickets. For instance, name, email address, ticket price, and individual responses to registration forms (if any).
For more user guidance, please go to our Help Center. If you have any questions or need additional assistance, do not hesitate to contact us. Alternatively, you can open a support ticket from your Timely account's dashboard.