With a Timely account or the Maps View add-on, you can set up Google Maps API Key for your venues with address/locations. Be sure you have entered your API key in the Settings -- or it won't load.
1) To get a Google Maps API key, click here and follow the instructions provided.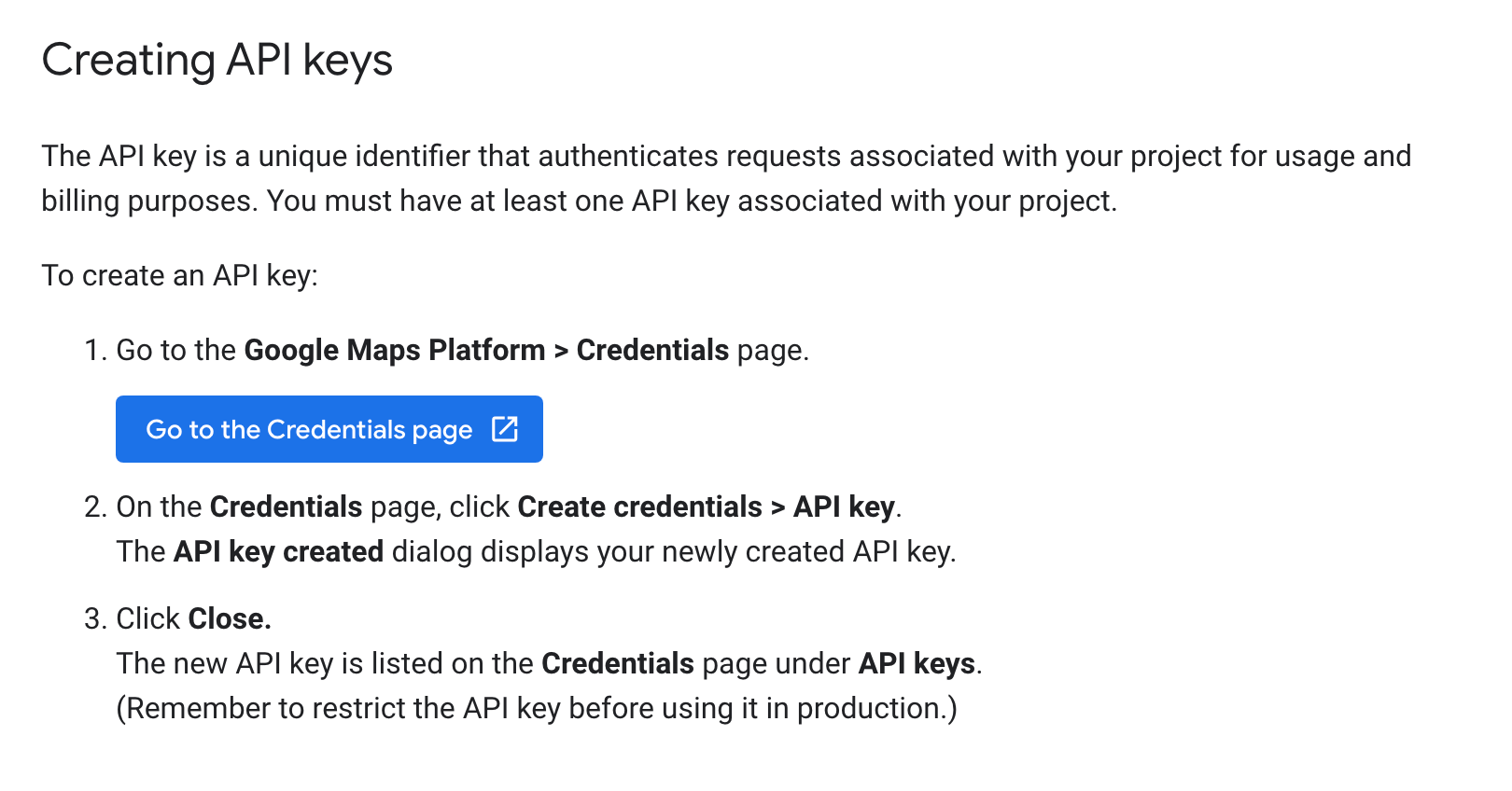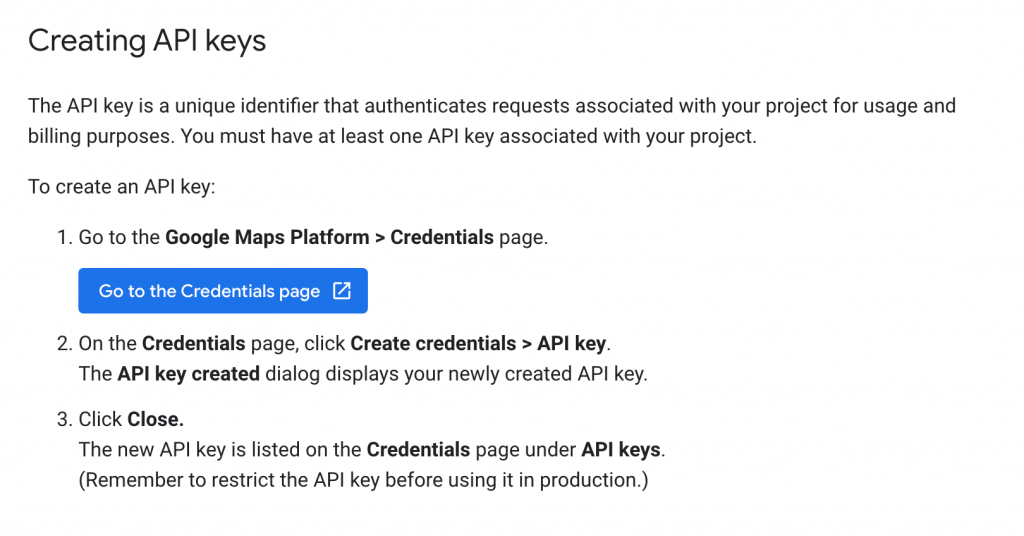 2) Click the "Go to the Credentials page" button and follow the instructions to create an API key.
3) When prompted for type, be sure to select "Embed"
4) Copy your API key once you've created one.
5) To enter your API key, navigate to your Dashboard > Settings > General > Views > Google Maps API Key, paste your API key and click on the Save button.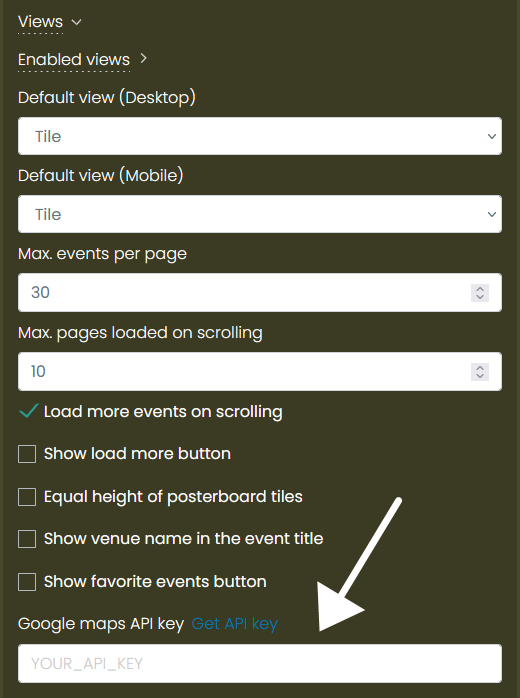 For more user guidance, please go to our Help Center. If you have any questions or need additional assistance, do not hesitate to contact us. Alternatively, you can open a support ticket from your Timely account's dashboard.